Client Company
A well known European online store getting around 11 million website visits per month & a Norwegian online store SWIMS, selling footwear, outerwear, and accessories for men.
Challenge
Our clients are key figures on the local European E-com markets. The pandemic has contributed to E-business development.
However these two clients faced the following challenges: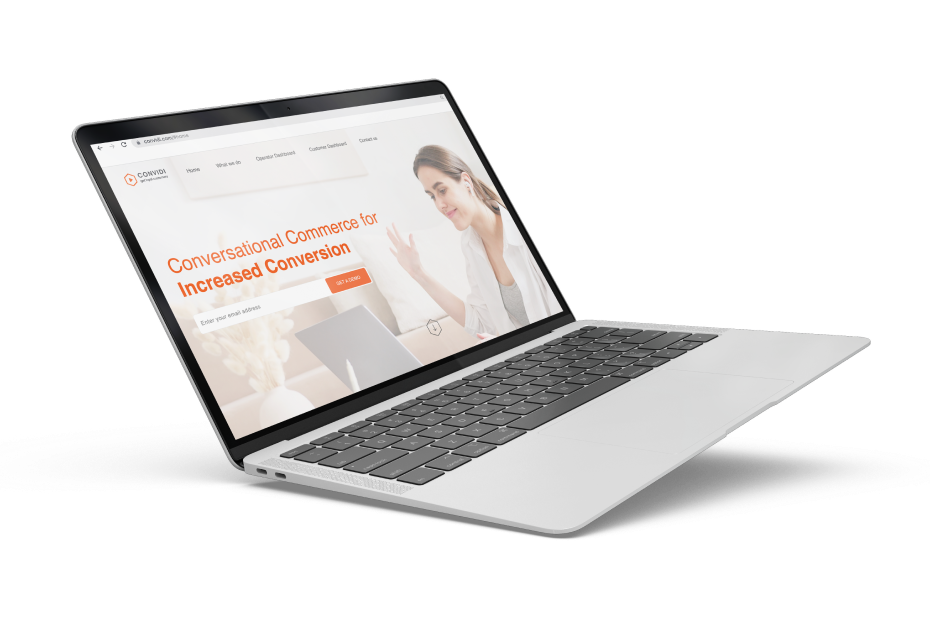 Low conversion rates

Poor user experience with chatbots

High return rates

Ineffective recommendations functionality
Solution Description
Inventale has developed
CONVIDI
, a Conversational Commerce solution. CONVIDI is a personal virtual online assistant that enables sales staff to predict client needs and behavior patterns.
By using machine learning & AI algorithms and efficient interpretation of data, ONVIDI offers advanced personal recommendations for every client. The system enhances communications with clients (direct contact via Live video/audio or live chat) and allows online stores to increase customer loyalty & improve sales performance.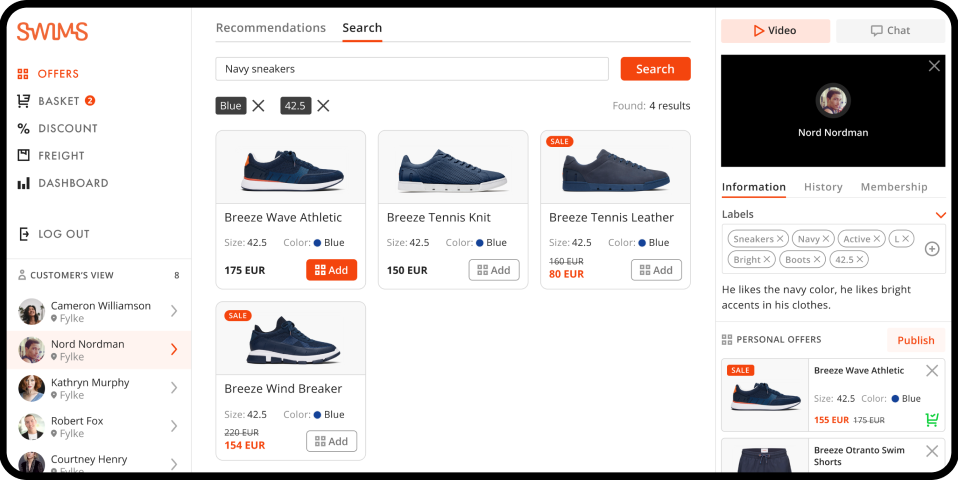 A conversational commerce tool that helps one to:
Engage customers:
Pop-ups to VIP clients initiating communication with an Operator
Exclusive special offers that stimulate purchases for other people (family offers)
Loyalty program to increase customer flow in e-shop (individual discounts)
Reduce returns & increase customer service efficiency:
Clarification of needs vs. product offering
Smart recommendations based on historical data, search requests, profile data, family members' profile & purchases by other users with similar interests.
Guiding through the customer journey and buying process
Improve user experience & customer loyalty:
Focus on mobile conversion
Seamless interaction with sales/product expert (operator)
Predict sales likelihood:
Which customer will buy
Which landing pages customers come from
What products are most popular for different user categories
Technology Background
The system is based on neural networks, machine learning and AI-algorithms. The core of the solution are factorization machines (FM) and big data processing methodologies for meaningful recommendations.
Factorization Machines:
collect, process, and analyze millions of data in just a few minutes;
estimate parameters under very sparse data and therefore scale to fit large data sets;
automatically extract critical components from the data set;
make a forecast based on AI algorithms;
as a result, provide purposeful recommendations for recommendation systems.
Results and Current Status
Inventale's team developed a constructor that can be customized to new clients' requirements.
Today CONVIDI is a beta version of a practical solution for an online business that can solve typical problems in the E-com industry and get loyal customers. This project successfully addressed all the client's goals and needs, retaining current clients and bringing new ones on board. Our clients improved their KPIs thanks to CONVIDI. As for SWIMS, СONVIDI is at the stage of approbation.
Our clients actively use this system daily, and we get positive feedback from them.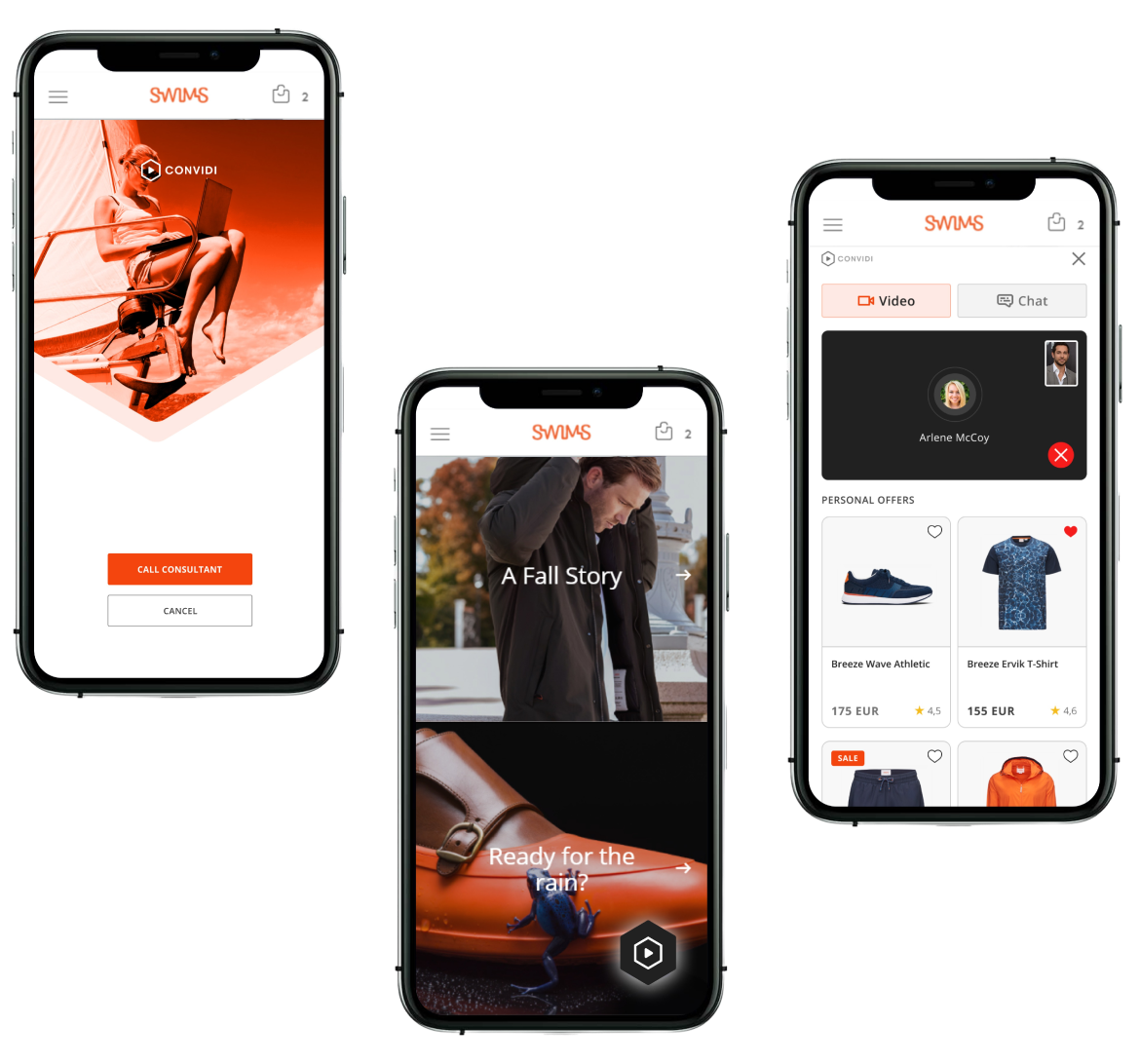 If you want to learn more about this project, leave an email, and we will send you our presentation.