About the client
NexusMentis is a story about overcoming difficulties.
This project is sponsored by a private investor who knew first hand about the challenges modern psychiatry faces in finding the right timely treatment because of a lack of data and dispersed knowledge. It is how an idea was born to involve artificial intelligence that would help to reduce the time for finding the best medication, and enable the exchange of experiences between doctors - all to contribute to people's well-being.
Challenge
The client's idea was to:
Deliver a solution that gives AI-based recommendations on the most suitable treatment, reduces the number of insufficient prescriptions, and allows the exchange of experiences between doctors.

Develop an expert system that analyzes millions of combinations and offers the best matching medicine from the knowledge base.

Automate a doctor's routine operations (a patient daily survey, visit journals, appointments table, etc.)
Solution Description
NexusMentis is an AI-based platform for psychiatrists that give doctors personalized recommendations for each patient.
The system analyzes anonymized aggregated data on history of previous prescriptions, medication compatibilities, the patient's daily surveys, mental state for a period, and other patient stories to advise on the best choice of medication. It consists of a desktop version for a doctor and a mobile application for patients.
How It Works:
An integrated interface for doctors stores all the patient's records, keeps the doctor's schedule, and gives advanced prescriptions recommendations and possible diagnostics
The algorithms learn from patient's data entries and doctor's decisions and makes recommendations based on:

Anonymized medical records of a doctor's patients
Case histories of hospital patients with psychiatry related diagnoses (provided by an independent data collector)
Medication databases
Stahl's Essential Psychopharmacology, etc..

A mobile app for the patients offers daily surveys on the patient's state and all reminder notifications, recommends meditation, breathing exercises, etc.
An app integrated with the doctor's interface to monitor the patient's well-being and response to medication
The app feeds the data to the interface through a secure gateway which is encrypted and stored on the cloud
The doctor uses NexusMentis recommendations when taking a final decision
Technology background
The system is based on neural networks, machine learning and AI-algorithms. The core of the NexusMentis recommendation engine are factorization machines (FM), deep machine learning algorithms, and big data processing methodologies for meaningful recommendations.
Recommendation Engine Key Features:
Collaborative Filtering

The system determines a user profile and recommends medications used by patients with similar profiles that show the best results.

Factorization Machines

Search for correlations between user attributes and products on a considerable amount of sparse data.

Regression Algorithms

Like Bayes / DecisionTree / Support Vector Machine: for predicting the probability of a specific effect by a chosen user.
Results and Current Status
NexusMentis is a unique start-up in the pre-seed phase that works as a decision support recommendation system for doctors through the use of its Smart Pharmacy and diagnostics tool.
Results achieved at this stage:

Inventale developed a recommendation engine for matching diagnoses and medicines, and offering the most suitable medications.
The recommendation engine has been trained and tested on a database.
The beta version of the system was presented to the UAE Ministry Of Health & Prevention (MoHAP) and received very positive feedback, expert opinion and their pieces of advice.
Based on MoHAP recommendation, Inventale's team improved the NexusMentis interface for a doctor and included several new features.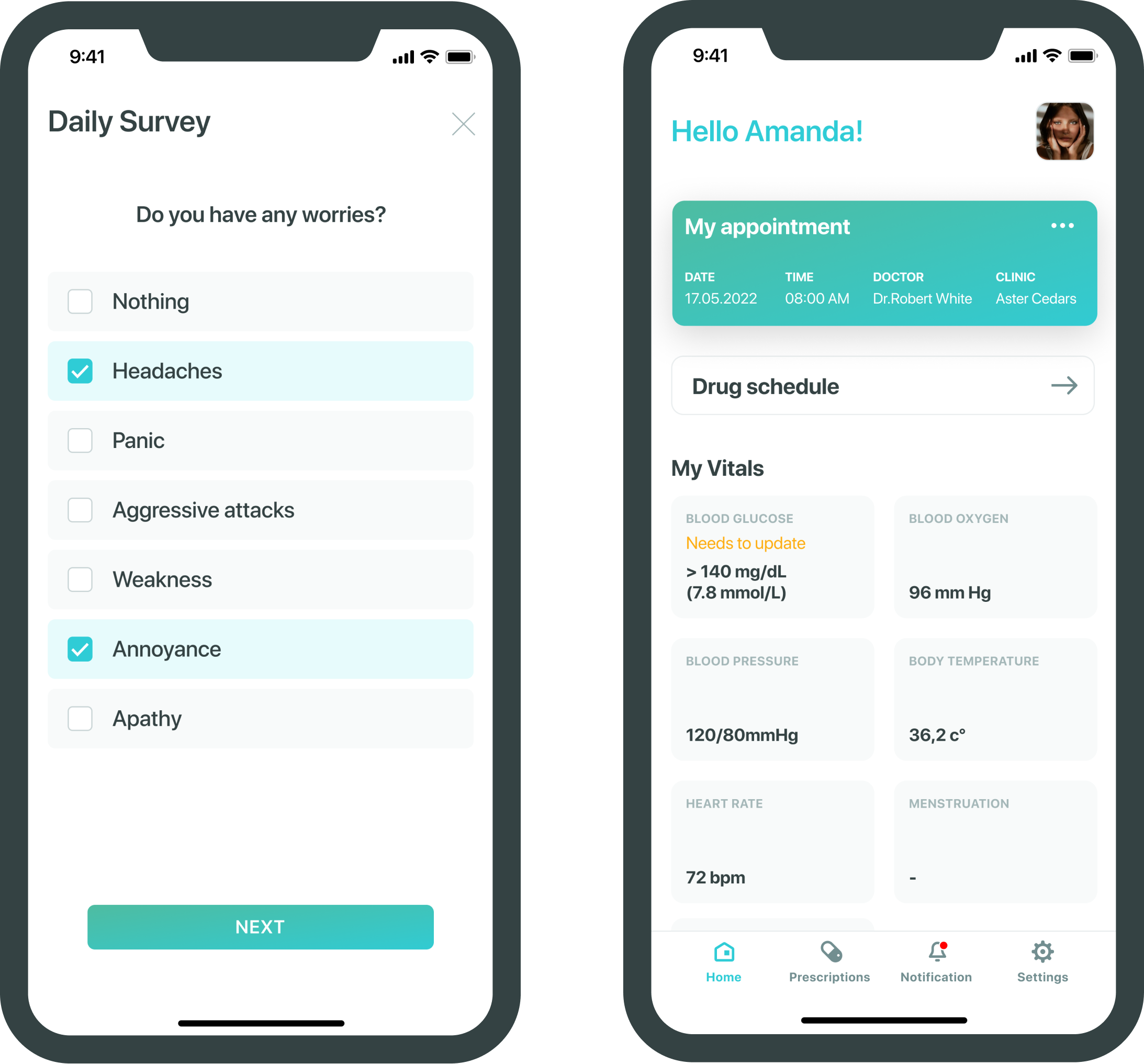 Next Projects
CONVIDI: Conversational Commerce for Increased Conversion
See Project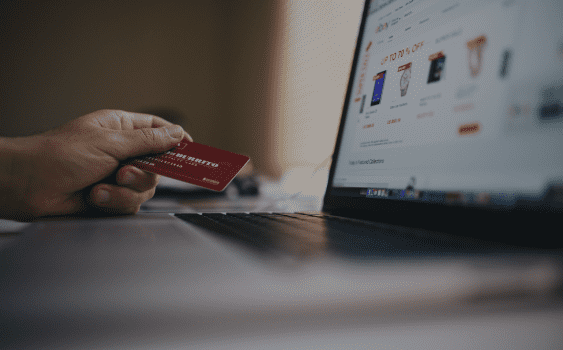 If you want to learn more about this project, leave an email, and we will send you our presentation.